The environmental impact of
marble grain PVC decorative film
involves considerations related to its production, use, and disposal. Here are some key points to understand:
Production:
Raw Material Sourcing: PVC, the main component of the film, is derived from petrochemicals, which are non-renewable resources. The extraction and processing of these raw materials can have environmental impacts, including carbon emissions and resource depletion.
Energy Consumption: The production of PVC involves energy-intensive processes, which contribute to greenhouse gas emissions and other environmental effects.
Chemical Use: The manufacturing of PVC may involve the use of various chemicals, some of which could be hazardous to human health and the environment.
Use:
Durability: Marble grain PVC decorative film is designed to be durable and resistant to wear and tear. Its longevity can help reduce the need for frequent replacements and thereby limit the consumption of additional resources.
Maintenance and Cleaning: The film's resistance to stains and moisture can lead to fewer chemical cleaners being used, potentially reducing environmental impacts associated with cleaning agents.
Design Flexibility: The use of PVC film for interior design may enable more efficient use of resources by allowing the creation of marble-like finishes without the need for large amounts of natural marble.
Disposal:
Waste Generation: At the end of its life cycle, marble grain PVC decorative film can contribute to waste if not properly managed. Improper disposal may lead to landfilling or incineration, both of which can have negative environmental consequences.
Recycling Challenges: PVC recycling can be complex due to the presence of additives and the need to separate it from other plastics. While some recycling initiatives exist, PVC recycling rates are generally lower than those of other plastics.
End-of-Life Options: Some efforts are being made to explore more sustainable end-of-life options for PVC, such as mechanical recycling and energy recovery, which can help mitigate its environmental impact.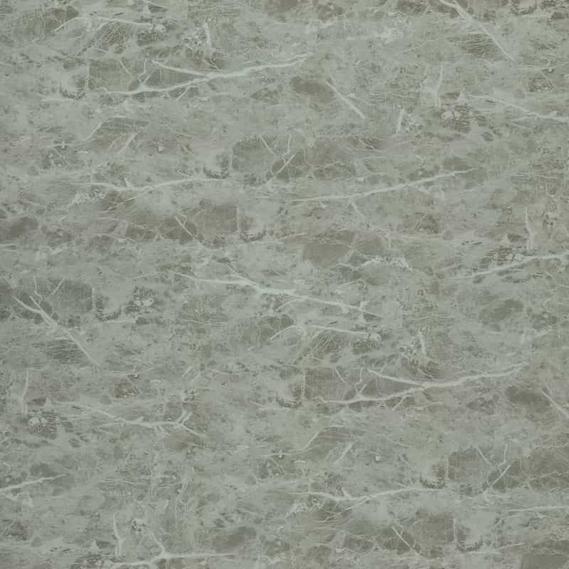 Sustainability Considerations:
Alternative Materials: When evaluating the environmental impact, consider alternatives to PVC film, such as other eco-friendly decorative finishes or sustainable materials like recycled glass or natural stone.
Certifications and Standards: Look for PVC products that meet certain environmental and safety standards, such as those indicating low emissions, reduced toxic content, or recyclability.
Lifecycle Assessment: Conduct a lifecycle assessment to better understand the overall environmental impact of using marble grain PVC decorative film compared to other materials. This assessment takes into account factors like raw material extraction, production, transportation, use, and disposal.